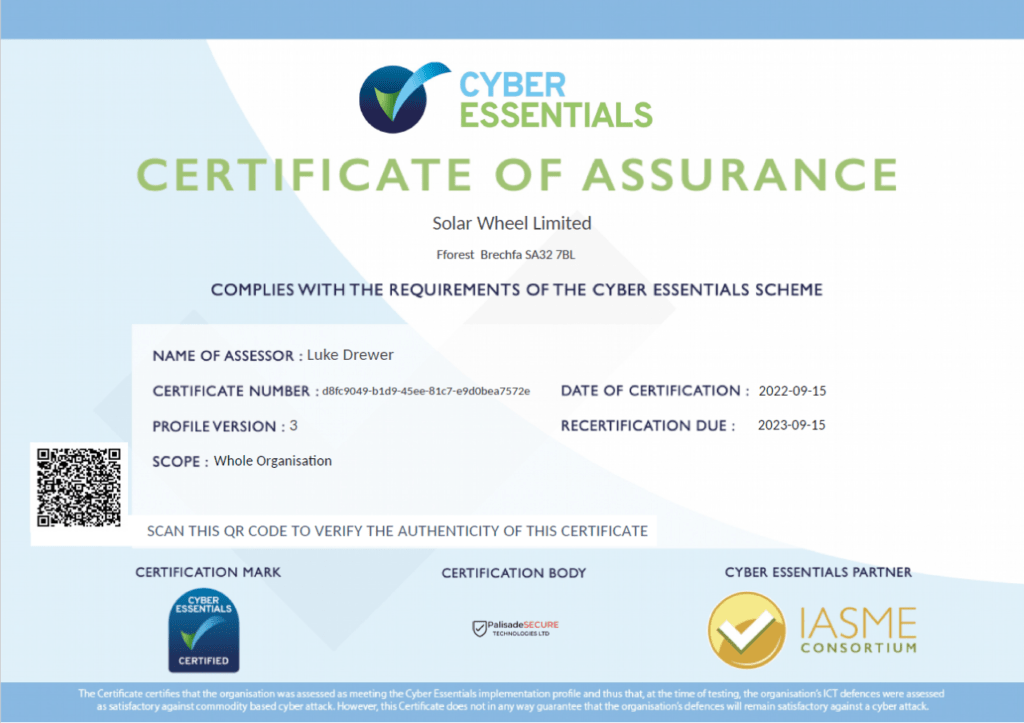 As part of due diligence by one of our key clients we were required to prove our IT credentials. We recently attained Cyber Security Essentials Plus certification.
We also completed the clients in house security questionnaire, improving areas where required. Key goals are protecting sensitive information with granular access control and data integrity policies: VPNs, firewalls, Antivirus, Backup schemes, ShaerPoint, AzureAD etc.
Historically the met mast installation sector hasn't called for much evidence of cyber credentials, partly because dial-up remote communications has been the standard up until very recently. Yep we've been squawking down the phone line like pandemonium of agitated parrots, but as our remote data logger fleet size increased it became harder to justify hanging on to the past and we bravely stepped in to the shiny future realm of IP based telemetry.
Most modern wind specific loggers and all remote sensors (LiDAR, SODAR etc) are geared up for cellular IP communications and 4G modems are quickly becoming the norm as most networks are already phasing out 3G and even GPRS has some sunset horizons. Makes sense when new standards can slice and dice radio spectrum and time far more efficiently.
In any case we can at least prove that those windy bits are some what safer than they were before.